Surviving in the wilderness is not about leisure, it is about staying alive by using all the resources you have available or is able to find. Some might be disgust by the idea but tampons and condoms are great items to carry with you. They are light weight and can serve many purposes to help you stay alive. In this blog, we will list some useful character of each item however, we will not go into details. If you would like more details on any of the following, please let us know. We would gladly blog them in detail on the next blog.
Tampon Survival tips
Tampon sare almost as useful for surviving in the wild as condoms, and as weird as that sounds, it's not even a little bit sarcastic. A tampon has four basic parts: a plastic tube, cotton wadding, string, and an airtight wrapper. For a quick DIY fishing bobber, open the wrapper at one end, take the tampon out, then tie the wrapper closed with a bubble of air inside. If it doesn't float, stuff some of the cotton into the bubble. Now you can tie your bobber to a fishing line and leave it while you take care of more important things, like scaring all those bears away from your campsite. It's all about multitasking. But that's not all you can do with a tampon. The cotton makes perfect tinder for starting a fire. Stuff the cotton into the plastic tube to make a filter straw for drinking sediment-heavy water. At the very least, the absorbent cotton makes an effective bandage for cuts and scrapes.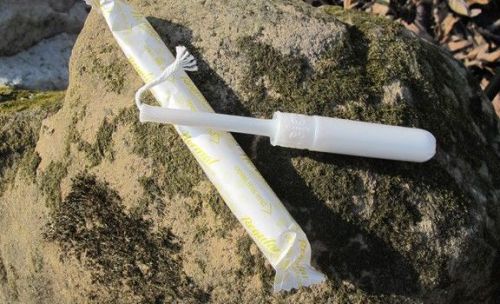 Surviving with a condom
Condoms can provide you with food, water, fire, and shelter, the four key elements of survival. Getting stranded with a condom shipment would be the luckiest break apart from not getting stranded at all. First, condoms make very decent water storage containers. You would be surprised at how big they can get two or three full condoms will provide enough water for a person for a week. Also, condoms also burn. A latex condom will light up instantly, making it perfect tinder for getting a fire going. And since they're watertight by nature, they can also be used to safely carry dry tinder. In a pinch, you can use condoms as rope for shelter or, even turn them into a slingshot to hunt small game.
So the next time you venture outdoor, don't be afraid to load up on these items!